Published 18 Dec 2014
|
Category:
New Features
---
We've always been very open to incorporating user feedback and suggestions, which ties in neatly with our fast development cycle and regular rollout of new features. We're now taking this a step further by opening up our product roadmap, so you can vote on the features you'd most like to see added to Nach.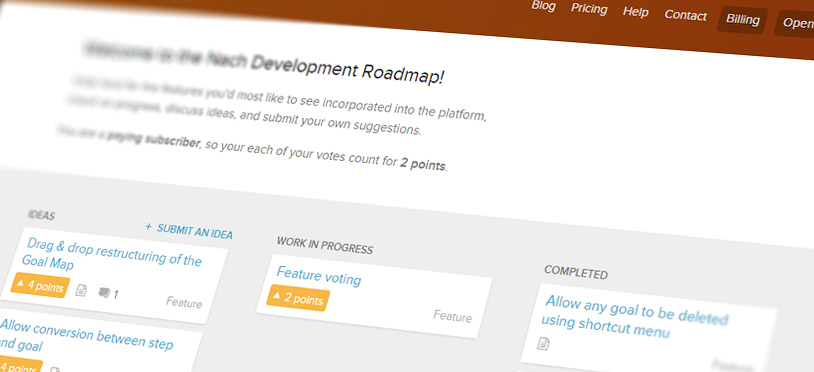 Through the new Roadmap section of the site, you'll be able to vote, discuss ideas, and easily submit your own suggestions. This isn't a replacement for sending feedback via email - you're as welcome as ever to get in touch - this is just an additional measure to increase our transparency and let everyone's voice be heard.
As a bonus for subscribers, you'll be happy to see that your votes count for double the points.